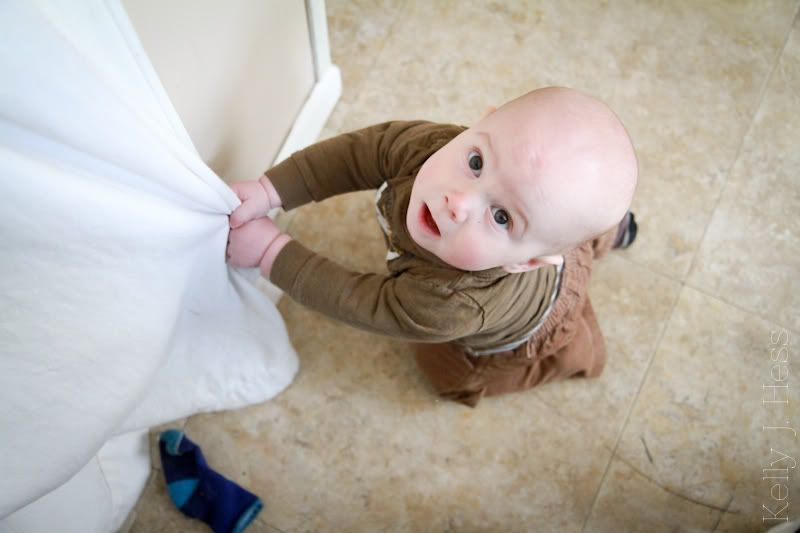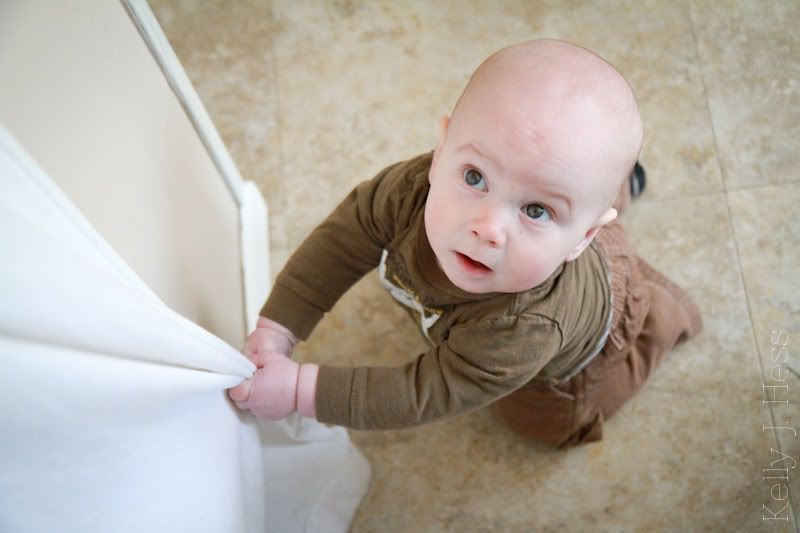 My baby is so grown up. He learned to crawl in the last few weeks and is
everywhere
. He is so happy to be tagging around after his big brother and sister. Silly kid didn't think crawling was thrilling enough though. Today I saw him pull himself to a stand using Elijah's bed. Oh my. Not sure I'm ready for that!
He loves curtains. Shower curtains, window treatments... I think he enjoys moving something so much larger than he is! The above pictures are a few I snapped of him happily playing in the bathroom while I cleaned.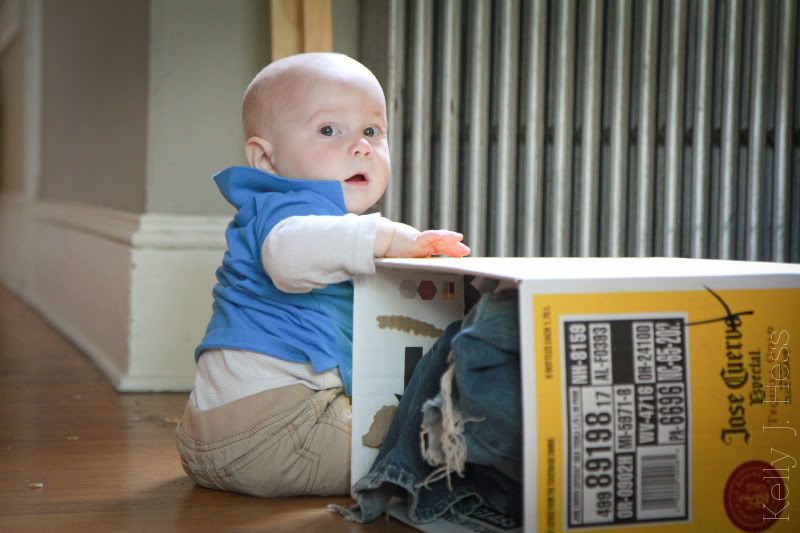 Ignore the box he is playing with...it was a moving box. Although we do have some in the cabinet, we don't buy it by the boxful ;)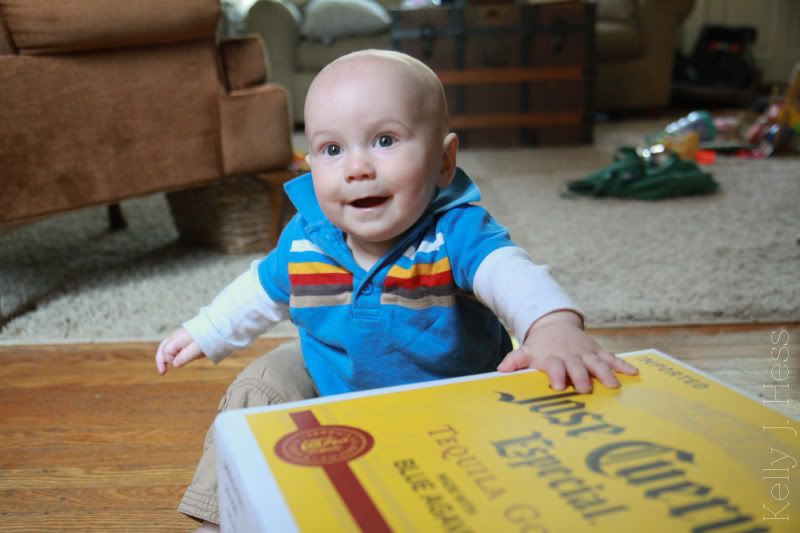 He is such a happy baby!



Hi everyone!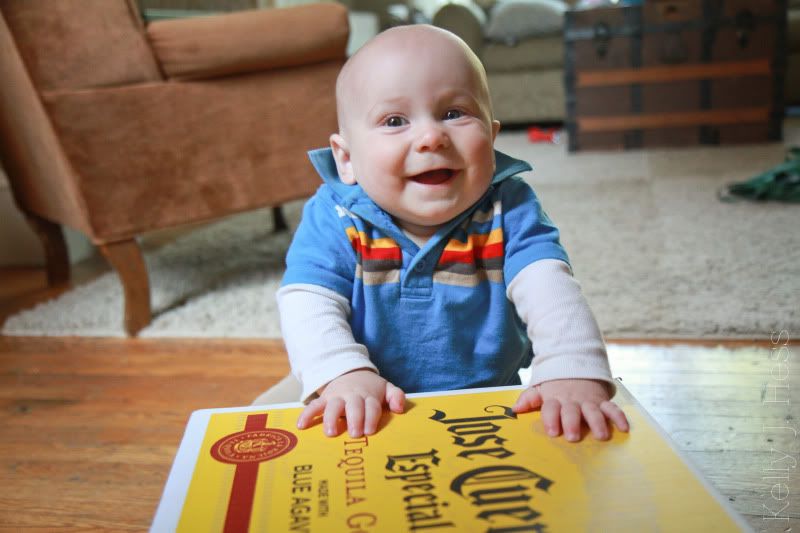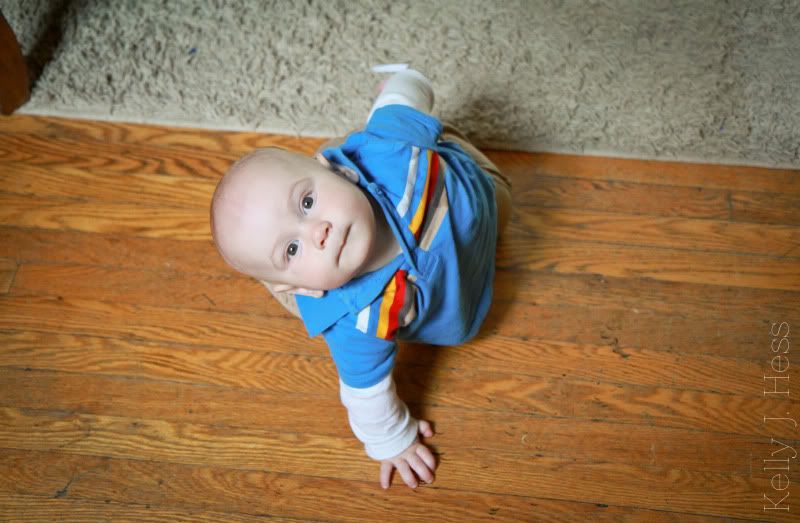 Jude's tripod trick. Sometimes he tips over and uses his one leg, one arm and his head as the tripod. He gets stuck and so frustrated. I think it's rather funny.