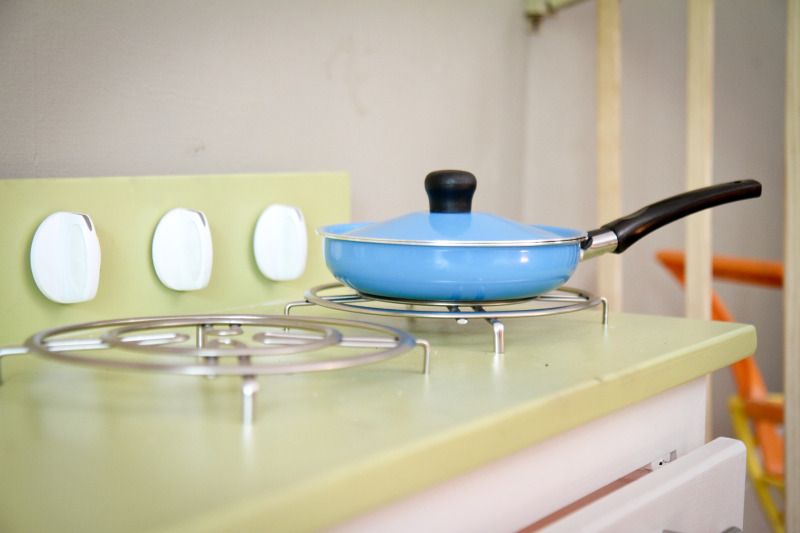 Wow. It's been quiet over here on my end of the computer, hasn't it. Sorry, friends. I guess it's just been that kind of season in life right now. But, just because it was quiet on this blog does not mean life has been quiet, by any means! Lot's of "life" has happened, and I hope to begin writing again soon. For now, here's a quick peek at Ella's birthday present from us.
My talented hubby built it for Ella. Although he would have preferred to build something his mind imagined and created, I kindly asked him to try and make it look like
this one
,
because it's so darn cute (warning, if you like DIY projects and have never been to this site, you might spend the next few hours on it...so beware!) I
stole
borrowed a few of their ideas, and Ella just loves it! We rushed to get it done in time for her birthday, but I think it turned out just adorable!
Grandma and Grandpa bought Ella the sweet play food, and I found the cute pots, pans and colander at Marshall's. This little girl is set to cook dinner at least twice a week. Her little brother loves it just as much as she does, although I don't think she appreciates the help.
*not sure if the link is working, so click here for where our inspiration came from!