We have been planning on tearing down our kitchen wall when we remodel it, hopefully this winter. We've been saving up supplies and are almost ready to tear into this room, but we really needed the space that opening up the wall would create. We love to have people over and our dining room was pretty tiny. So we decided to bust a wall down. While we live in the space.
Craziness? Perhaps! But in the end we love how it opened things up and gives us a bit more space until we decide to gut the whole room. Here's a bit of the process!
Let's go back to the beginning, when we purchased the house....
Kitchen (then):
Kitchen (now):
I know some of you have asked "why remodel this!?" Well, we are going to do a similar look but an actual functional kitchen. Our cabinets aren't even all real cabinets, just doors hinged onto shelves, they are falling apart, the plumbing is horrid, the ceiling and lighting needs replaced, the floors...pretty much everything, It looks pretty in this picture though!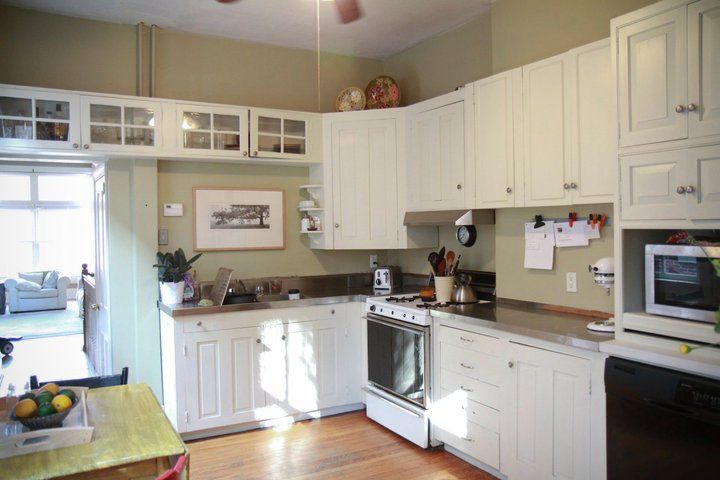 Dining Room (then):
I know, it doesn't really look like a dining room, right? That's because our house was two units when we purchased it, and made it back into the original one family house it once was. So, first it was a bedroom...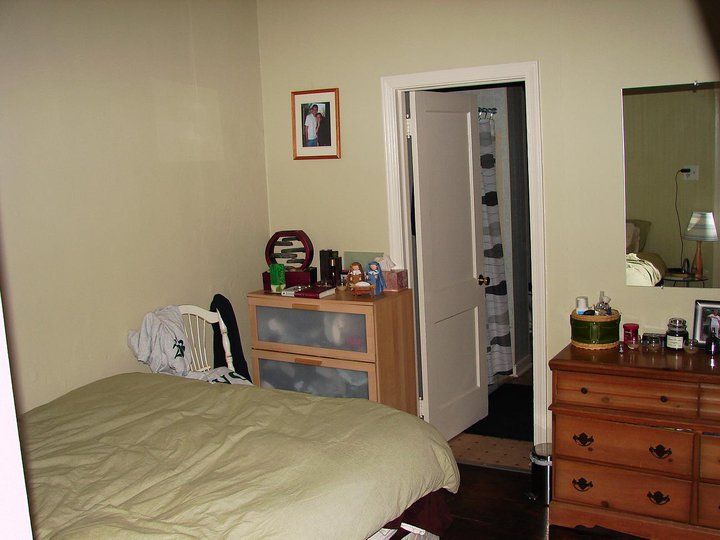 then it was...
Dining Room (now):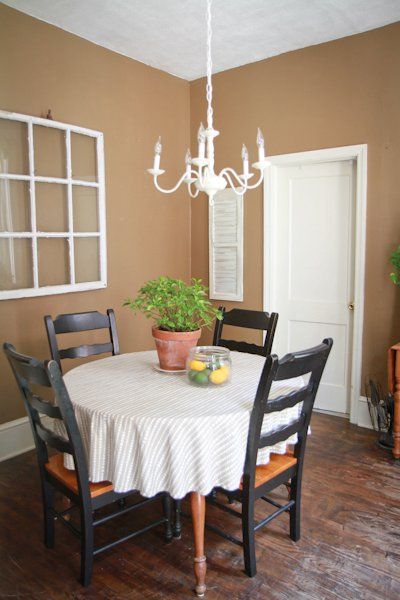 separated by: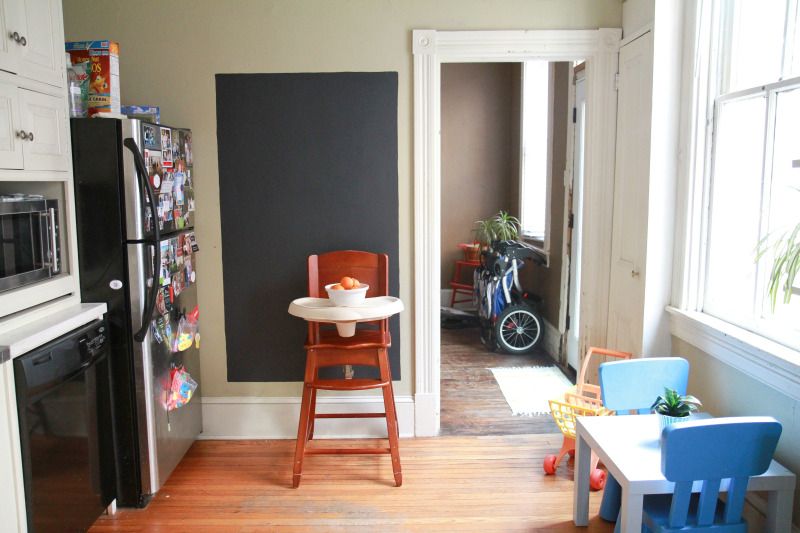 until...
ta-da!
I know, it all seems a but crazy, but it's all part of the big plan. Ohhhh do we have plans :) Thankfully, I'm married to an extremely talented carpenter, who happens to tear out and remodel kitchens and baths as a living, so not only does he have the sweet skills to do this, but we get a lot of freebies along the way.
I can't wait to do this project! But first...the upstairs bathroom. I wish we could do the kitchen first, but I guess it makes more sense to do the plumbing upstairs first and not risk ruining a new kitchen ceiling later. I guess I can be patient...
I want to be better at documenting our projects! It's something we both really enjoy doing together, and I need to keep a record of all we have done!