Elijah started preschool this fall! We had him enrolled last year, but pulled him out when the first few weeks proved to be more stress and more money than we anticipated. Having a 2 week old and a 2 year old with a broken leg didn't help.
So we started fresh this year and he was so excited. Elijah just loves school so much. We chose a preschool a few blocks from our house with longer hours than most, which gives me more time in between running him there and back!
I've enjoyed a few quieter mornings with Ella & Jude, and Elijah has had wonderful days with his teacher and his new class.
Elliana also started a new class...gymnastics! We have been talking about putting her in a class for almost a year now. She loves to monkey around and we thought she'd enjoy some time to do just that. She loves her class, and I love watching her interact with her teacher and classmates. Plus she looks so darn cute in that leotard!
Look how excited he was....
A
real
Ella smile, for once!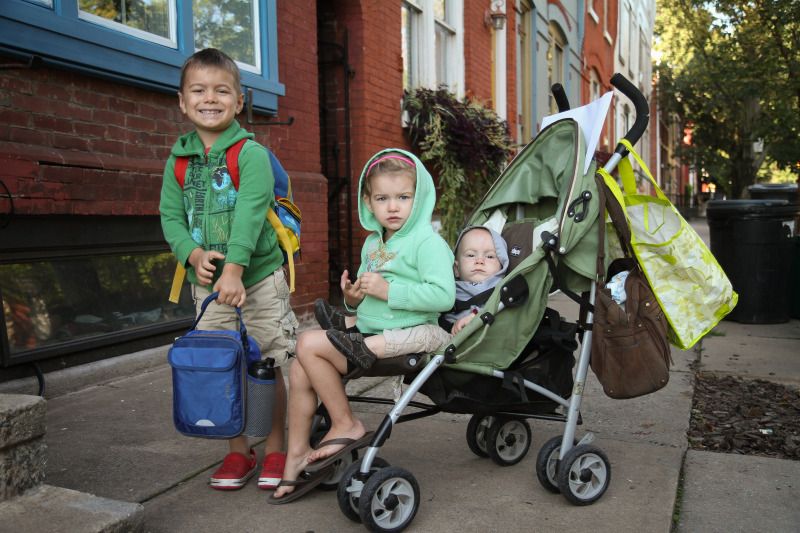 Ha. Jude and Elliana look less than thrilled. Note the ugly blue trim. To all who drive past our house...it's primer! It will be black.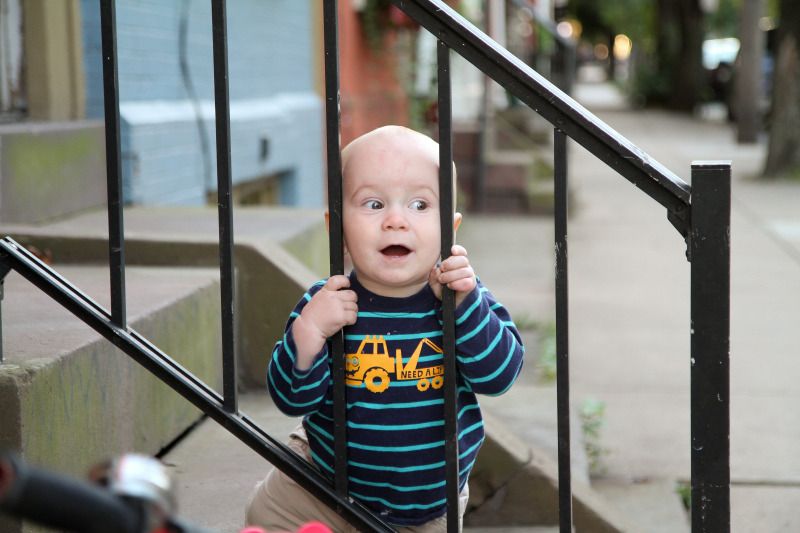 Elijah's friend who lives next door and his sister. Ready for school!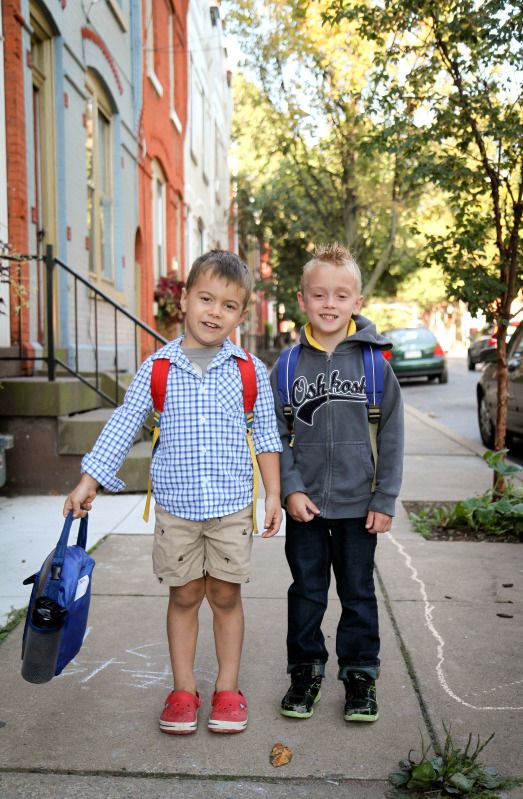 We are so blessed to have such a great friend right next door!
My sweet boy.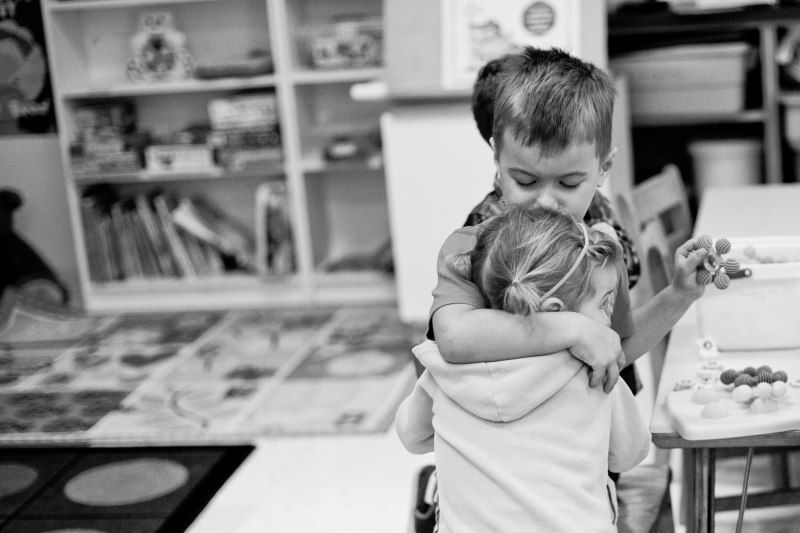 They love each other so much. They really do. (Thanks to my friend, Carrie, for the last two images!)